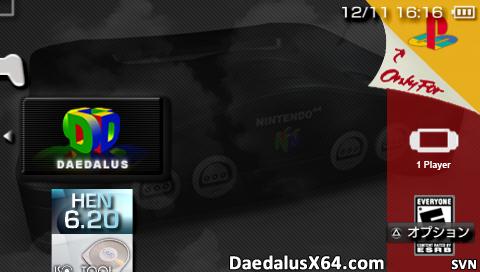 Courtesy of Wally and salvy of the DaedalusX64 Team, here come DaedalusX64 support for TA motherboard users.
Note from Wally:

Salvy and I have been working on getting Daedalus working on the newly release Total Noob Homebrew Enabler (HEN)
It turns out that the higher 32MB of ram avaliable (of the 64 mb total) does not work on the PSP 3000 / GO or PSP's with higher firmware respectively.
I hope you all have a Merry Christmas and a Happy New Year!!
Source:
qj